Christmas Spice Madeleines with Cinnamon Icing.
Posted on
Here's another post on how to make these yummy Christmas Spice Madeleines.
I have presented them in our Cookie/Tray box decorated with tissue paper, ribbon and a tag.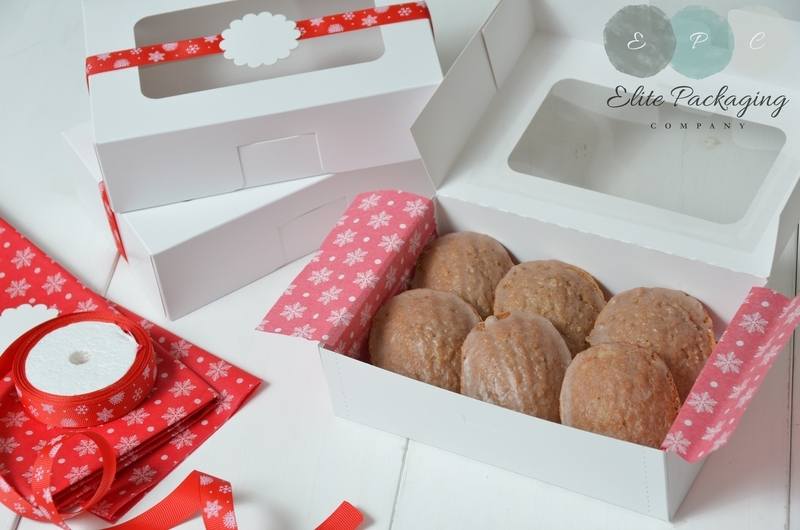 You will need a madeleine tin for these, they can be purchased in most large cooking shops or online.
Ingredients
125g Butter
2 Eggs
125g brown Sugar
1Tsp Mixed spice
½ Tsp Cinnamon
½ Tsp Ginger
125g Plain Flour
1Tsp Baking Powder
Method
Preheat oven at 180°c/356°f, Gas 4 Makes 12 large Madeleines.
Grease the madeleine tin and dust with icing sugar. Melt the butter and set to one side. Cream together eggs and sugar until light and fluffy then combine the melted butter. Add the ginger, cinnamon and mixed spice and then mix further until all ingredients are combined. Sieve the flour and baking powder to complete the mixture making sure all ingredients are mixed well. Spoon a good size measure into an oiled madeleine tin, just enough to fill the mould but do not over fill as these will rise in the oven. Bake for about 10 minutes or until risen and golden brown. Allow to cool before removing from the tin. You need to be gentle with these as you dont want to break the shape.
Cinnamon Icing
8 Tbsp. Icing Sugar
4Tsp Milk
1/2 Tsp Cinnamon
Method
Place the icing sugar in a bowl, add the milk and mix together until it becomes a smooth paste Then add the cinnamon and mix until all combined, then brush the icing onto each madeleine and allow to set. Presenting them in a box is a nice gift idea. Our Cookie/Tray bake boxes fit about 6 large madeleine's perfectly and can be purchased in our bakery section.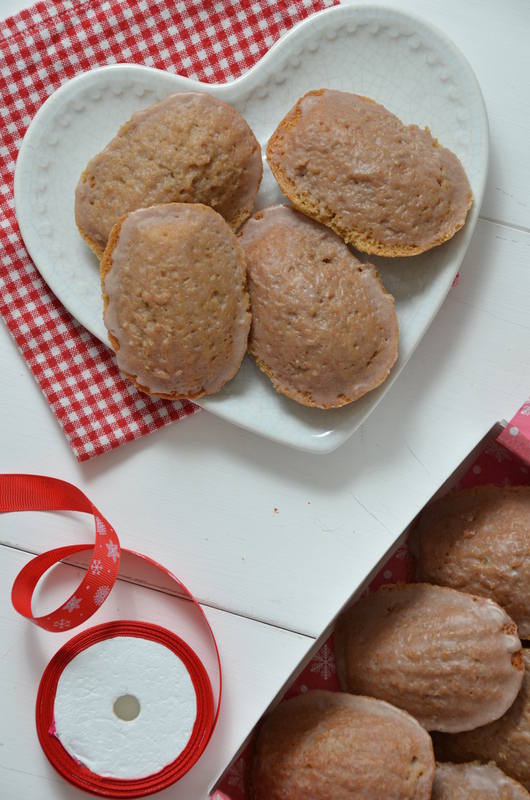 Happy Baking
Sharon x