Dog Biscuit Recipe
Posted on
These doggy biscuits are wonderful to make and can be stored for several weeks in an air tight container or better still they can be given as a present, presented in one of our doggy treat boxes.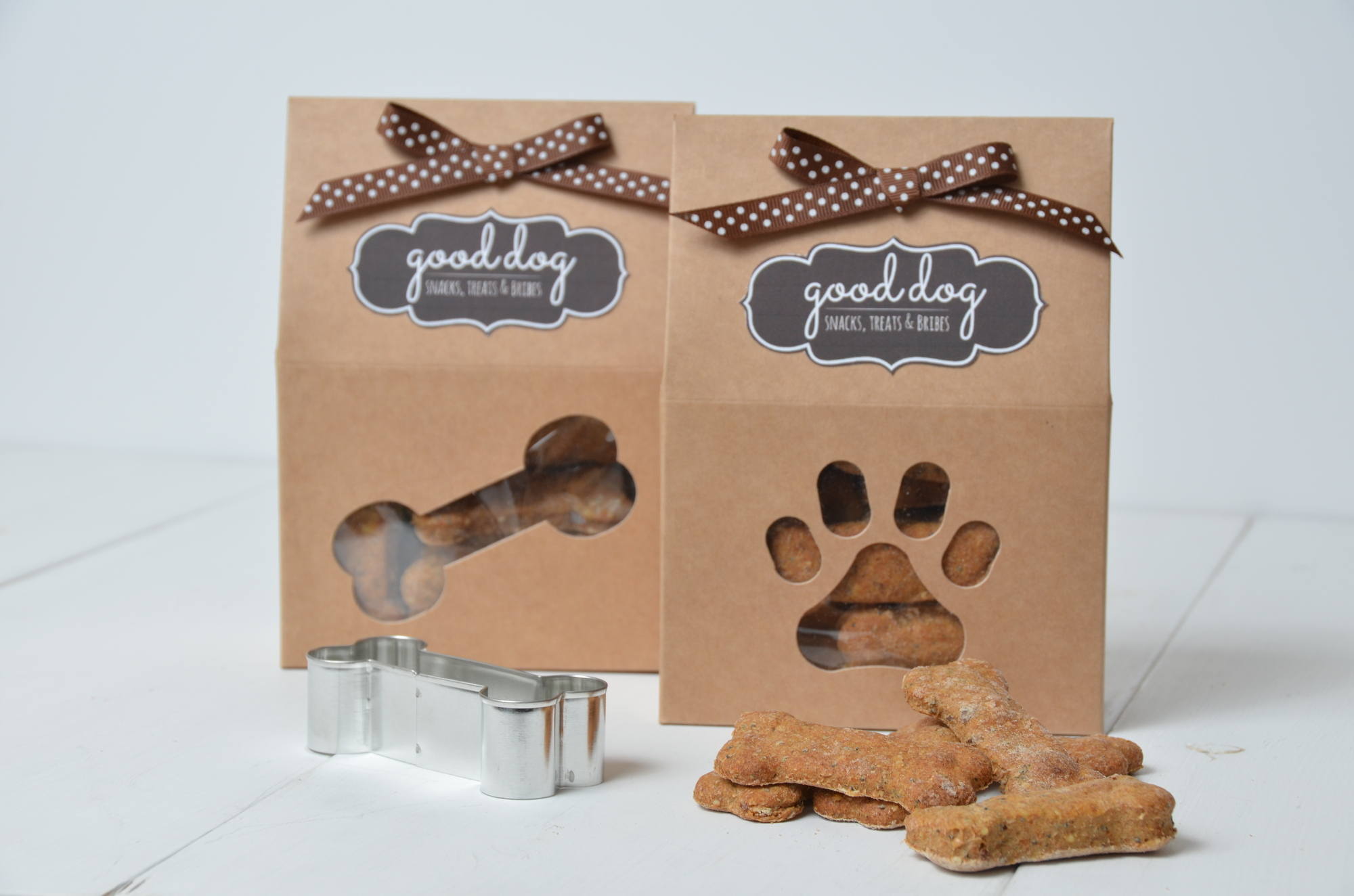 Ingredients
200ml Very hot water (not boiling or you may burn yourself)
80g soft butter or spread
65g milk powder
1/2 tsp salt
2 tsp granulated sugar
1 beaten egg
435g wholewheat flour
Preheat your oven to 170°C (fan 150°C) GM3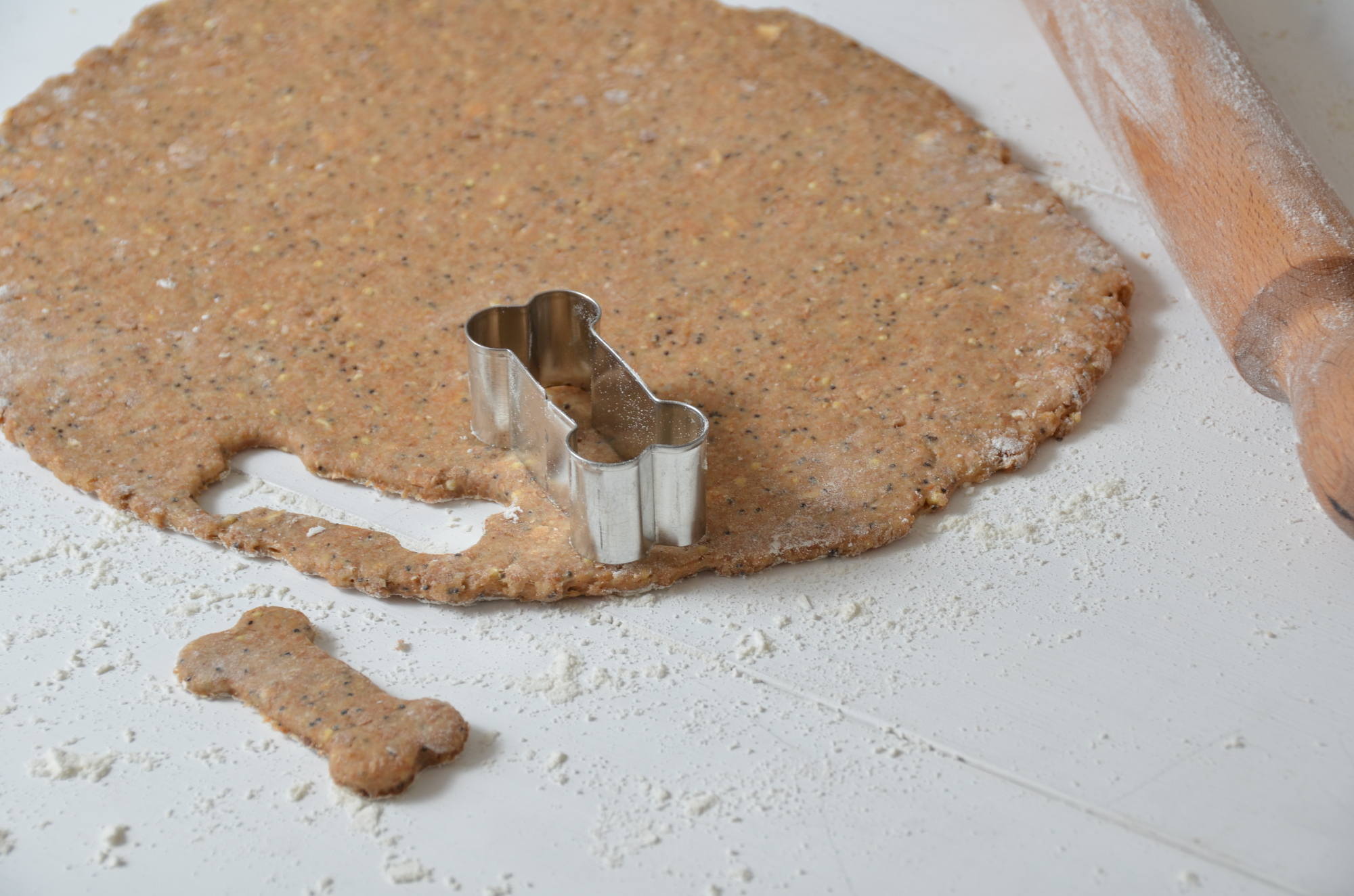 Method
Place the butter in a large bowl pour over the water and stir briefly with a wooden spoon. Add the milk powder, salt, sugar & egg. Then add about a third of the flour mix well, then add half of the remaining flour and mix again, then the rest of the flour. Bring the mixture together with your hands and knead for 3-4 minutes on the work surface.
Shape into a ball then flour your work surface and roll out the dough until it's 1cm-1.5cm in thickness. Cut out the shapes with cookie cutters and place on a greased/lined baking tray.
Bake for 30-40 minutes (depending on the size you cut) until they are firm to the touch and starting to turn golden.
Cool on a rack then package them in our doggy treat boxes or place in a jar. The bone shaped cookie cutter I used was approx 7cm at the widest part and I made 18 biscuits with this quantity of dough.
Hope your dog enjoys them! ♥
This recipe has been taken from www.samskitchen.net
Please visit Sam's blog for more wonderful recipes.