Happy FriYAY everyone. What great weather we've had this week, long may it continue!
We're always looking to diversify our product range, and recently we have noticed that our cupcake boxes have been very popular. Therefore, we're pleased to expand on our Happy Birthday range, by adding our foiled cupcake boxes! These are available on our website in the 4pk, 6pk and 12pk to purchase now!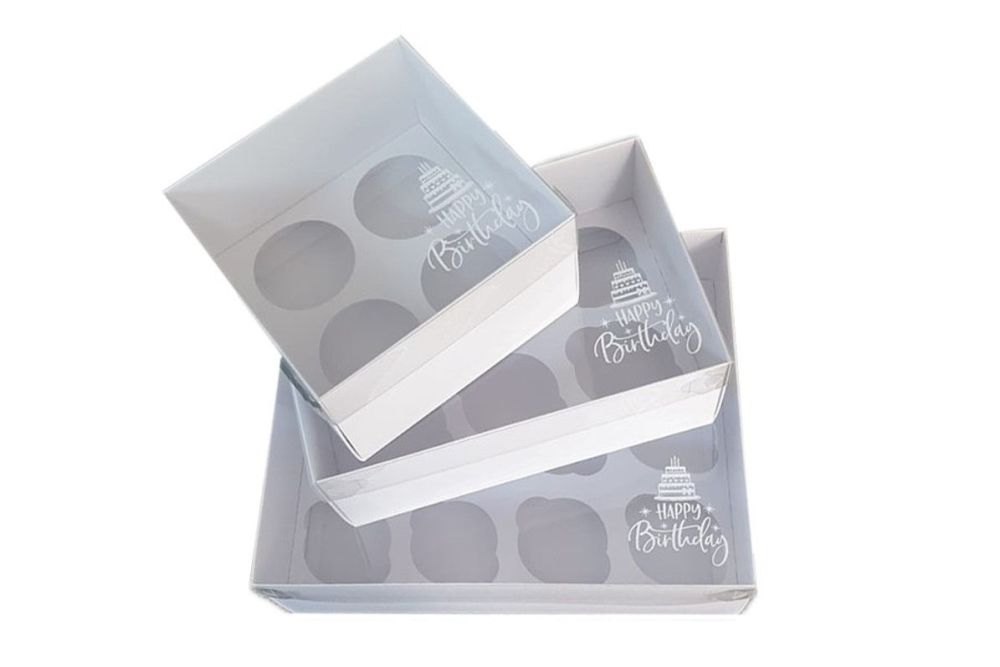 We are proud to say all our boxes are 100% Recyclable and made from sustainably sourced, food safe board.
All our Clear Lids are made from recycled material and can be recycled again.
Follow us

@elitepackagingcompanyltd