Afternoon Tea Stands!
Posted on
This week, we're pleased to give you some further information about our hottest new product, our Afternoon Tea Stands! Available in white, our 4 tier stand is the perfect product to display your yummy sandwiches, cakes and scones!
The stand is 260mm wide at the base, 360mm tall and has 75mm clearance between each tier. These are available to order in quantities as low as 25! Shipping will need to be calculated on an order by order basis, dependent on order quantity and location, so please get in touch with s[email protected] to order!
We are also pleased to offer bespoke foiling, in a single colour the hoods of our tea stands. Perfect to add your company logo, personalize for a wedding or promote branding for an event. Alternativley, we can offer fully printed tea stands, creating a unique food presentation proposition bespoke for you. The minimum order quantity for printed tea stands is 500.
With such a wide range of options, we're confident we can create the perfect product for your afternoon tea needs. Get in touch today on the above email or 01784 557337 and we can get to work!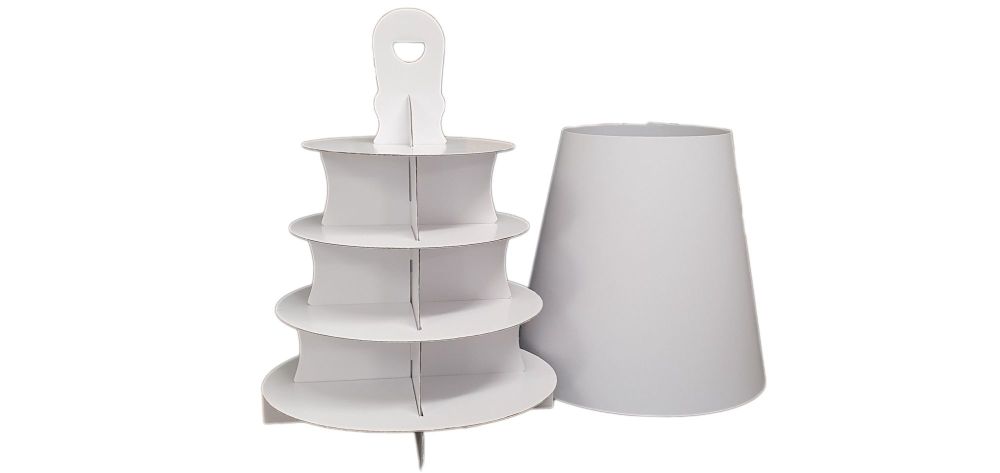 We are proud to say all our boxes are 100% Recyclable and made from sustainably sourced, food safe board. Our foil is also recyclable.
All our Clear Lids are made from recycled material and can be recycled again.
Follow us

@elitepackagingcompanyltd